There's something about a fresh face of makeup. Your skin is glowing. Your eyebrows are shaped perfectly. Everything about your look is pristine, down to the placement of each eyelash. You're ready to start your day.
A few hours later, you catch a peak of yourself in a mirror. Your concealer has lost a bit of its coverage. You're looking a bit shinier than you'd like. And your foundation is starting to settle into fine lines.
Sound familiar? It happens to the best of us. Here are a few tips and techniques to help your makeup wear beautifully, without creases.
1. Prep Your Skin Properly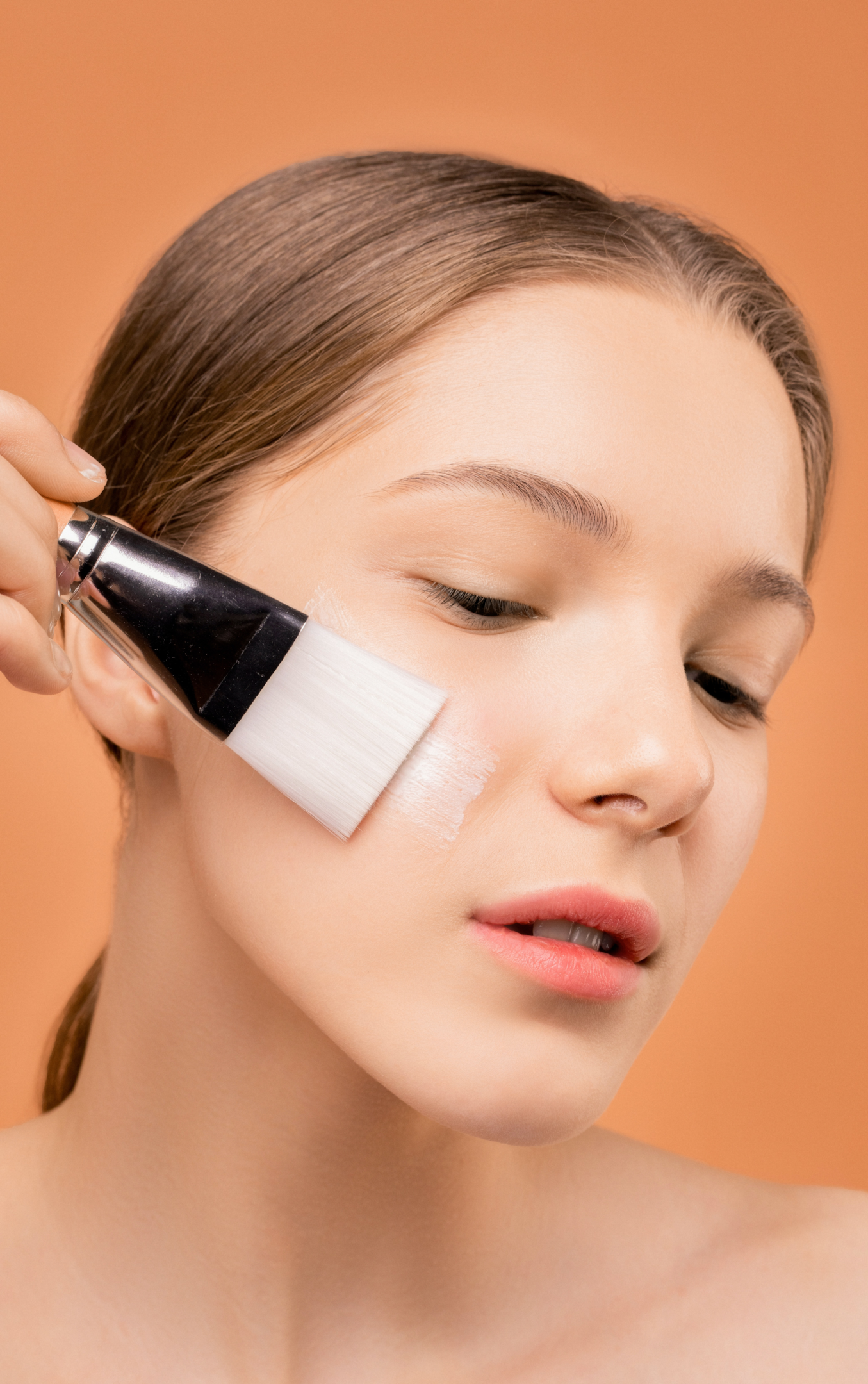 You may not think of skincare when you're having issues with how your makeup wears. But it could play a big role in your skin's appearance. If you prepare your skin correctly, you'll be in a great spot to have effortlessly beautiful makeup.
Think of your skincare and makeup like layers of paint. You can only successfully apply a new coat once the previous one has dried completely. Otherwise, you're left with lines, movement, and a disheveled appearance. Your skincare and makeup work in the same way. So, going 5-10 minutes between skincare and makeup is key for makeup that stays put.
Nighttime skin care preparation shouldn't be forgotten, either. Topical products can work wonders to prevent the deepening of wrinkles, which reduces the likelihood of creasing at its source. Take the time to find an anti-aging treatment that works for you and stick to it. You'll tackle your fine lines and have better-looking makeup, too.
2. Use Primer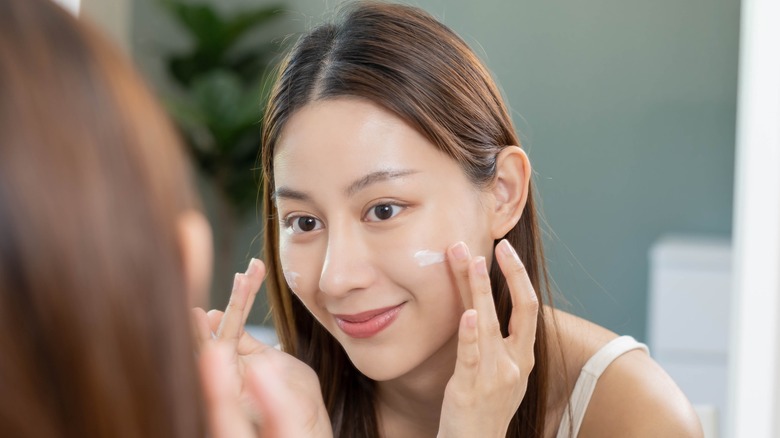 Looking for an added boost of longevity for your makeup? Look no further than a primer. Formulated to act as a barrier between the skin and foundation, Primer gives makeup something to stick to. This can prevent it from moving into wrinkles and separating because of oil. This, in turn, helps it last longer on your skin.
When looking for a primer, think about your skin type. Oily-skinned people will probably want something mattifying that promises to control oil or de-slick. Dry-skinned people will likely opt for hydrating options or ones offering a glowy, dewy look.
Regardless of the Primer you choose, it's important to ensure it pairs well with your foundation on a chemical level. Check out the ingredients lists on your Primer and foundation to see if water or silicone is listed at the beginning. This tells you if a product is silicone-based or water-based. Then, you need to pair like with like. Doing so can ensure your products mix, versus sitting on top of each other, to create the look you're going for.
3. Apply Foundation and Concealer in Thin Layers
Foundation is a wonderful tool that can even your skin tone, cover redness, and brighten your complexion. However, if you're throwing it on without a lot of precision, you may be doing more harm than good. Piling on products can be a fast application method, but it can also harm your final look.
When you apply foundation and concealer in large amounts, it sits on the skin. It has nowhere to go because there is only so much your skin can take. So, once it hits that threshold, it will make its way into nooks and crannies as your day goes on. This leaves you with a less-than-flawless face of makeup.
The remedy? Take the time to apply your makeup in thin layers intentionally. If you struggle with a heavy hand, look for a tinted moisturizer or skin tint alternative to foundation. Then, use only as much as you feel you need. You'll make your products last longer and likely see less makeup settling into fine lines.
4. Set it, and Don't Forget it
While it would be great to apply your makeup once and have it look great all day, that's often not the case. And if you're struggling with creasing and foundation accentuating fine lines, you'll not want to be one and done. Instead, prioritize locking in your look by setting powders and sprays and commit to touch-ups as needed.
After you've applied your foundation and concealer, there are a few more steps to ensure it stays put. Get a translucent setting powder and a fluffy brush, and apply them anywhere your makeup does not wear well. This could be your T-zone, on the sides of your nose, or smile lines. Then, use your favorite setting spray or mist roughly six inches from your face. This duo of powder to set your makeup and a rush to help prevent a cakey look is truly a match made in heaven.
But you're not done quite yet. As time passes, do yourself a favor and check on your makeup occasionally. See where it's wearing well and where you could use more help. Then, try scaling back the amount you wear, swap out your products, or touch it up. With extra effort, you can be well on your way to a long-lasting, flawless look.
Embrace Your Smile Lines Without Creases
Fine lines and wrinkles happen as part of the natural aging process. That, however, doesn't mean you have to settle for a makeup look that falls short. There is nothing like a fresh face of makeup. Putting these tips to the test can help ensure you look great all day long.